ABOUT US
Asia FUJI Elevator (Linyi) Co., Ltd.
A joint-stock enterprise that integrates the research and development, design, production, sales and installation and maintenance of various elevators, located in Pingyi County, Linyi City, Shandong Province, with a total area of 200,000 square meters and a total investment of 1.3 billion RMB, which is a key investment project of Linyi City in 2005.
At present, the company has obtained honors like the "National Quality Inspection Stable and Qualified Products", "National Quality and Honest Outstanding Enterprise" and "High-tech Enterprise" and has won 20 patents in the elevator industry. In 2019, the company's leadership pioneered the company's development direction as a "one-stop product service provider of high-end intelligent transportation equipment", marking that Asia's Fuji Elevator officially entered the field of intelligent three-dimensional garages and intelligent warehousing to solve the "parking difficulties".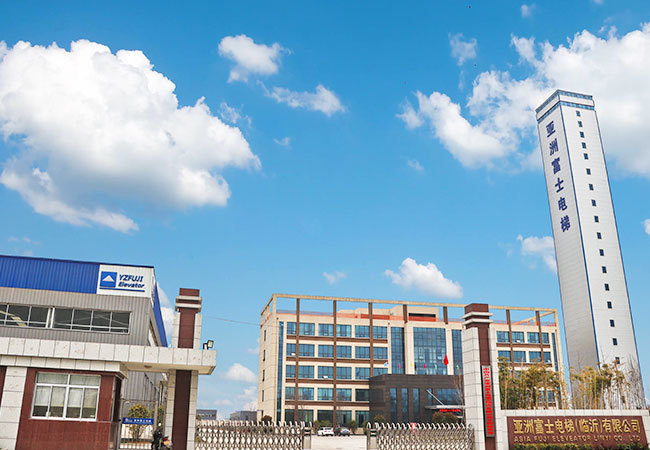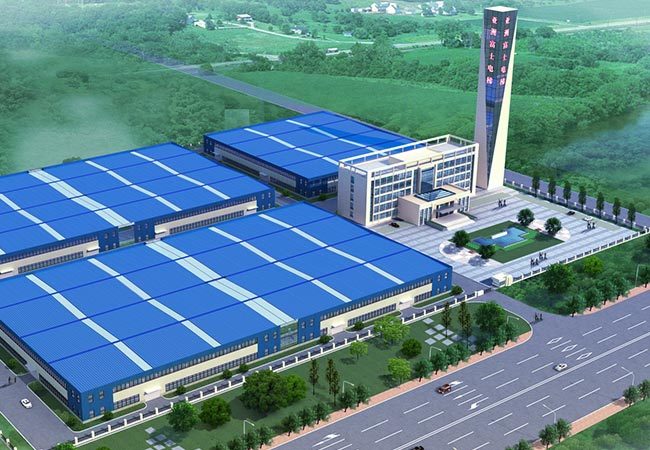 The test tower, which integrates elevator and stereo garage inspection and testing, is 159 meters high, speed up to 10m/s.
Facing the new normal of the economy, Asia FUJI Elevator will develop towards high-end, intelligent, and Internet of Things. Facilitate elevators and intelligent three-dimensional garages to upgrade their equipment, advance the manufacturing industry to cutting-edges, and quickly achieve the grand goal of"based on China, facing Asia, and going global"! In the next 5-10 years, Asia FUJI Elevator will respond to the national"One Belt and One Road"policy, take Shandong as the base, Beijing, Shanghai, Jinan, Shenzhen and Hunan as the window, and set up branches overseas and establish production bases in Southeast Asia, gradually make products to the world to achieve rapid development.
Automatic ABB Robotic Production Line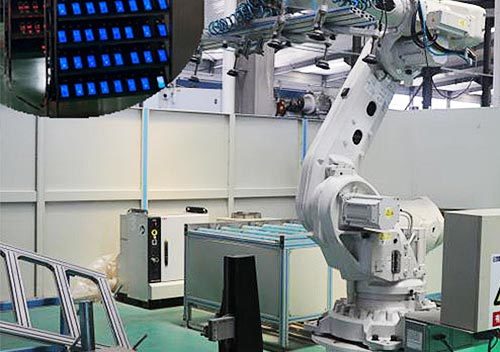 New fully intelligent sheet metal production line, also the most advanced door panel production line in the industry. In the traditional production line, it takes 4-5 people 30 minutes to produce a door panel. Now, the production line only needs 1 worker for 1.5 min to complete the operation.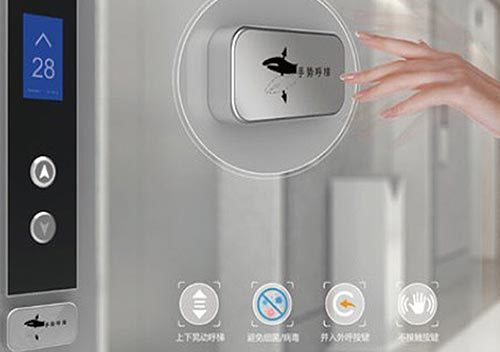 Hand Gesture System
New elevator epidemic prevention black technology product - "non contact contact" non-contact elevator control equipment. The elevator control product uses a gesture recognition intelligent sensor to turn any plane into a touch surface. Through somatosensory technology, when the hand touches the virtual touch surface, The AI algorithm recognizes, locates and tracks the fingers. palms stick objects and other objects, forms relevant command information and sends it to the lower computer to realize accurate control of the elevator, and this series of operations only need to be completed in a very short time. Simply put, just suspend your hand 2cm away from the elevator panel, and the button will be lit.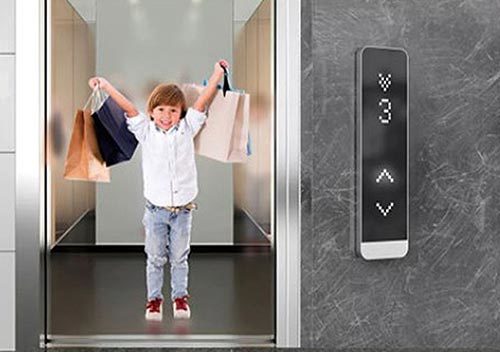 Non-touch induction button
The new technology ensures sensitive induction, Providing abundant visual and non-touch experience. It can sense signals without finger touch, which can effectively prevent bacteria. When a person approaches the induction area (the induction distance is 15mm), it detects and sends the corresponding signal, Which realizes the calling of the elevator without touching buttons.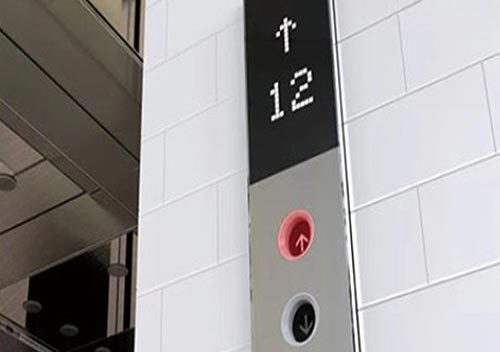 Non-Touch Infrared Induction Button
The button uses an infrared ray to realize induction. Passengers can trigger the switch without touching the button. It is applied in hospitals and other environments with antibacterial requirements.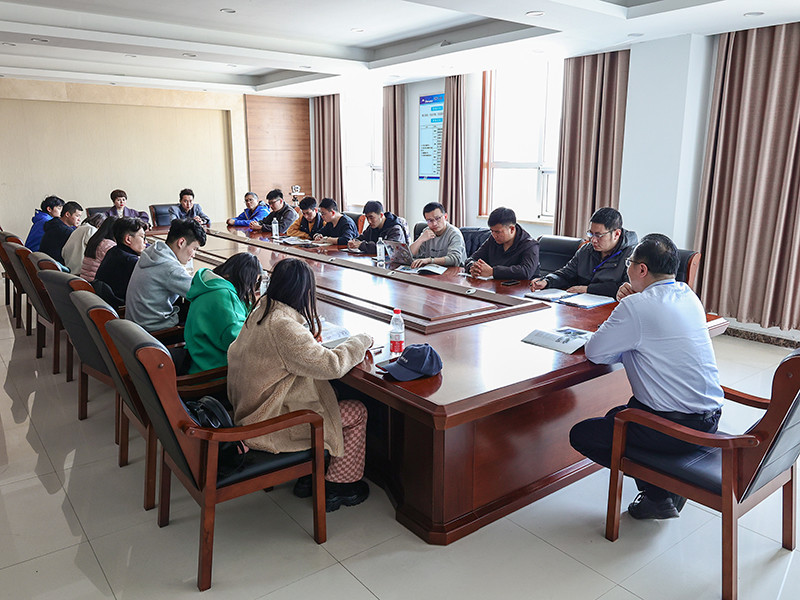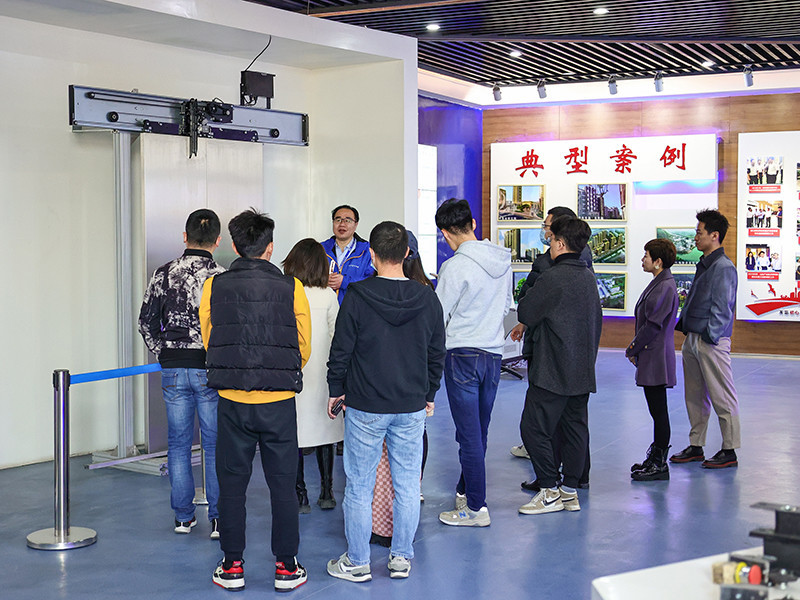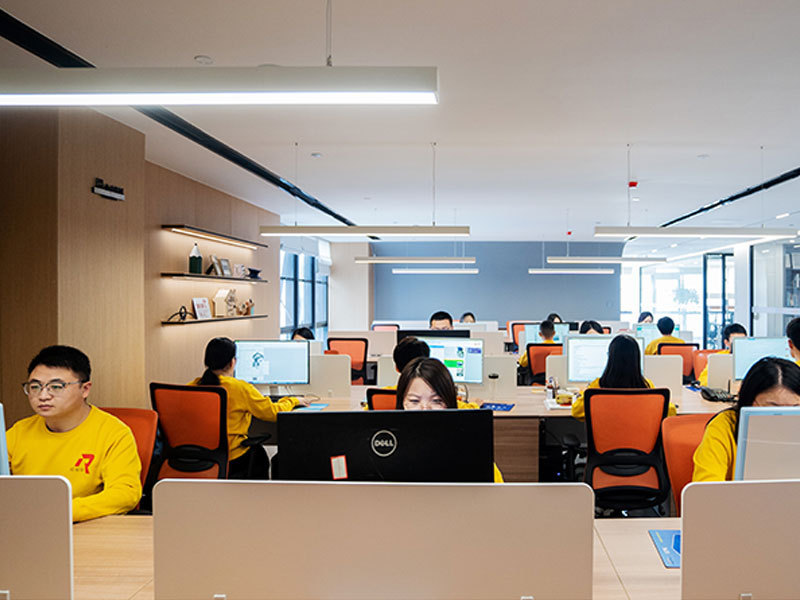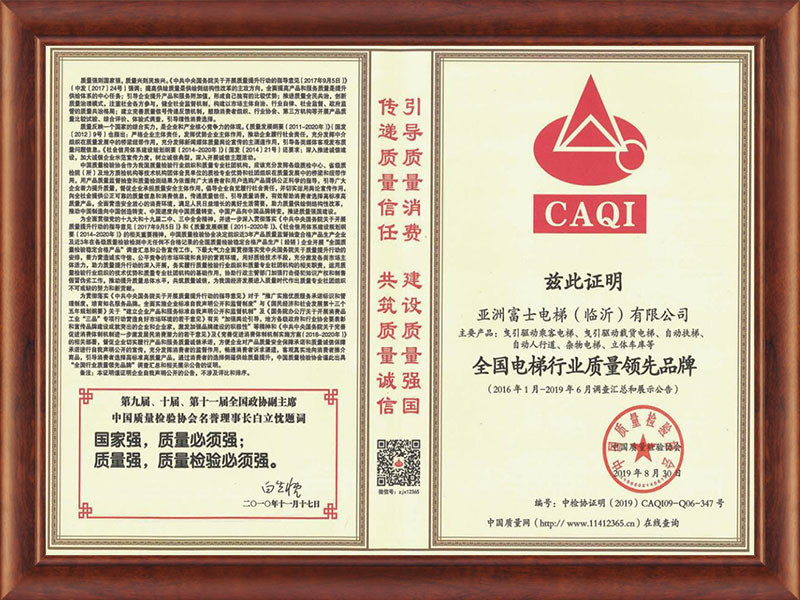 National Elevator Industry Leading Brand Certificate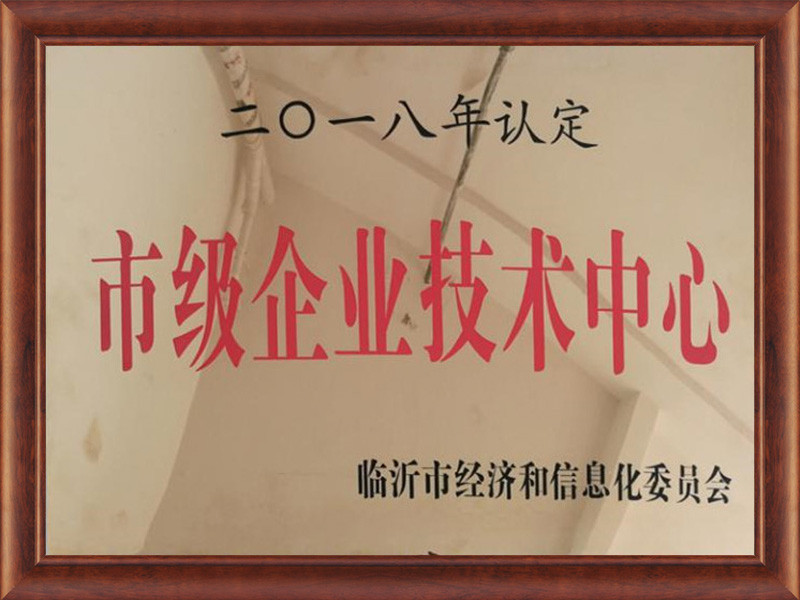 Recognized as Municipal Enterprise Technology Center in 2018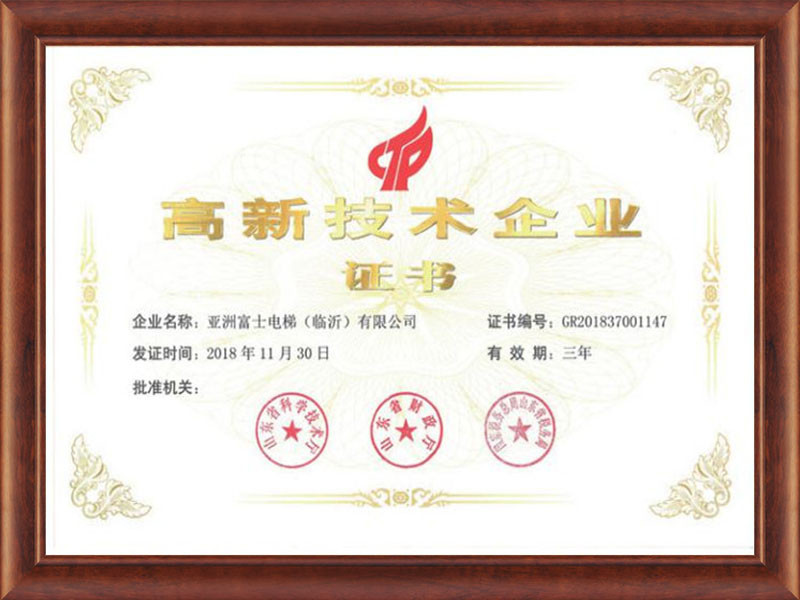 High-tech Enterprise Certificate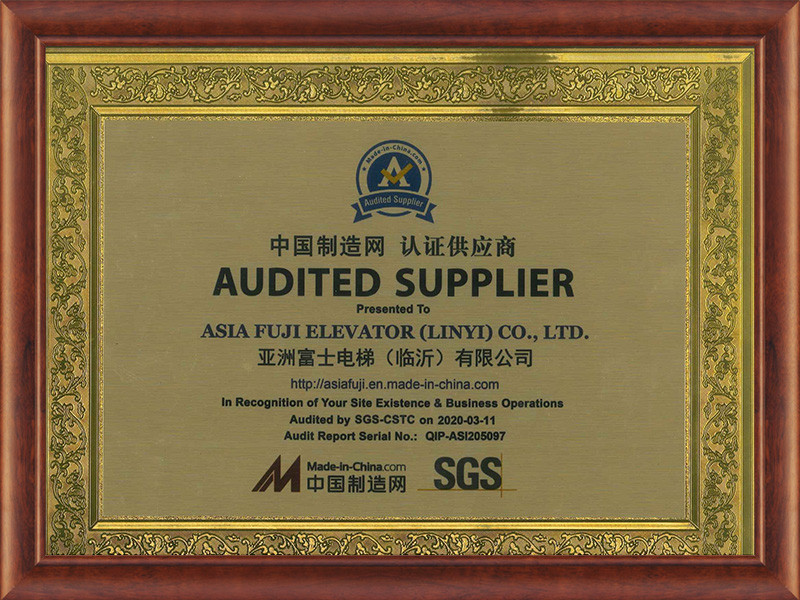 Made in China certified supplier
---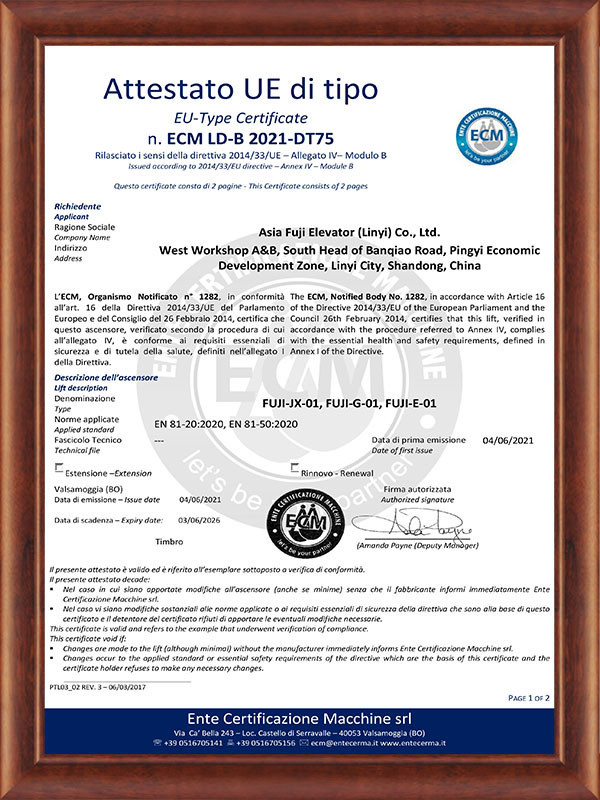 CE certificate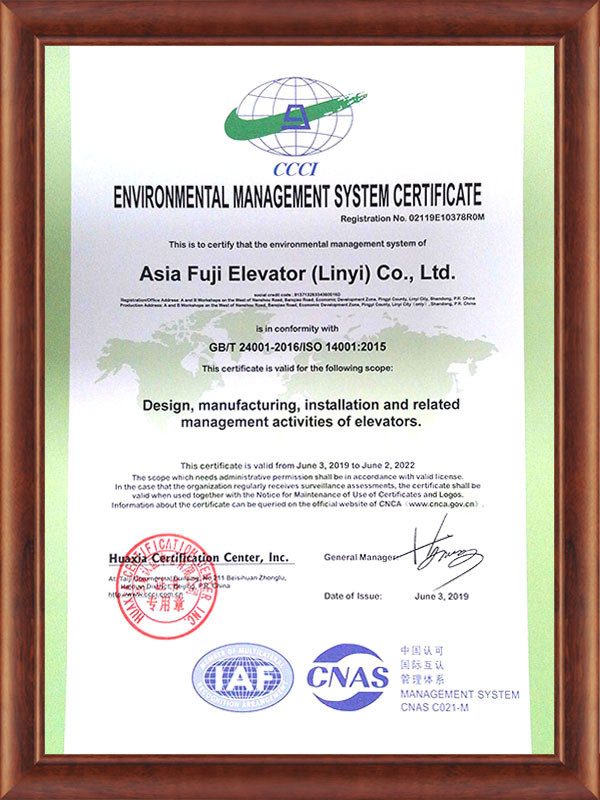 ISO14001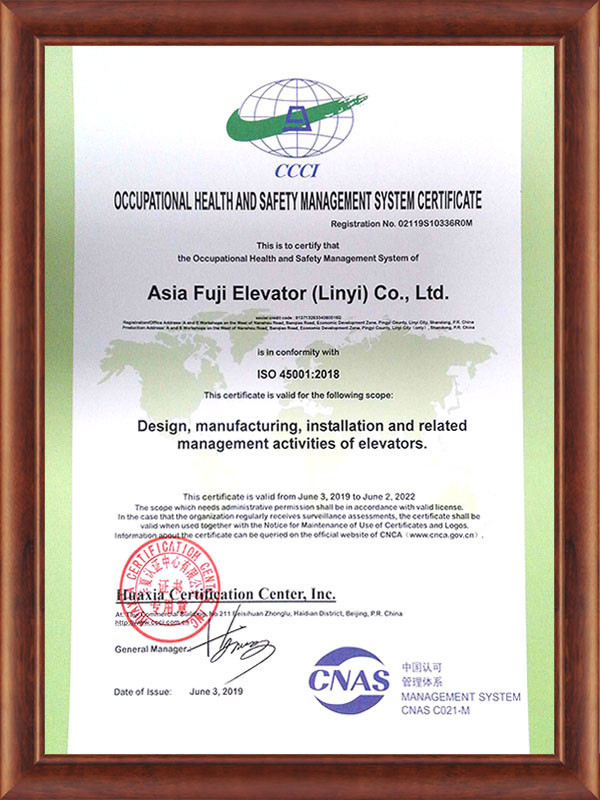 ISO45001
ISO9001
Special equipment production license
Make contributions to the country and society in 2020
The stability and efficiency of Asia FUJI Elevator was realized after years of hard work. In the near future, we will remain committed to revitalizing the entity economy, that was also one of our dream to make contributions to our country. Asia FUJI Elevator company, which as a well-known elevator manufacturer, become a long-term partner with government and with all kinds of real estate agents,such as China Vanke Co.,Ltd. Imperial company and so on.
The Group unites to go to the world in 2019
Asia FUJI Elevator (Linyi) Co., Ltd., Asia Fuji Elevator Co., Ltd., and Shenzhen Asia Fuji Elevator Co., Ltd. have optimized the combination and established a group company to form three bases in the south, middle, and north to facilitate better customer service.
Abtain Qualification and Certification in 2019
On May 17, 2019, Asia FUJI Elevator (Linyi) Co., Ltd. was approved by the State Administration of Market Supervision and Administration and issued the People's Republic of China Special Equipment Manufacturing License (Elevator Class A), which is a prefecture-level city with a population of tens of millions.
Innovative development in 2016
Asia FUJI Elevator (Linyi) Co., Ltd. was formally put into production, and took the lead in constructing the elevator IoT system and realizing robotic automated production.
Settled New Produstion Base in Linyi in 2015
Asia FUJI Elevator started construction, it is the only elevator manufacturing enterprise in Linyi City.
Established branch companies nationwide in 2005-2015
Asia FUJI Elevator Group was was established in Shenzhen in 2009, Since then, more than 50 branches have been gradually established in major cities across the country, responsible for product sales and after-sales service.