---
Provincial CPPCC Vice Chairman Han Jinfeng and his party visited Asia Fuji Elevator for research and investigation
---
  On the morning of July 31, Han Jinfeng, Vice Chairman of the Provincial Committee of the Chinese People's Political Consultative Conference, led a delegation accompanied by Bao Hua, Party Secretary of Pingyi County, to visit Asia Fuji Elevator for research and investigation.



  Provincial CPPCC research group in the company's exhibition hall.

  Led by Manager Han, the provincial CPPCC research group first visited the exhibition hall of Asia Fuji Elevator and briefly introduced the development history, corporate culture and future development direction of the company to the research group. Afterwards, the research group visited the production workshop.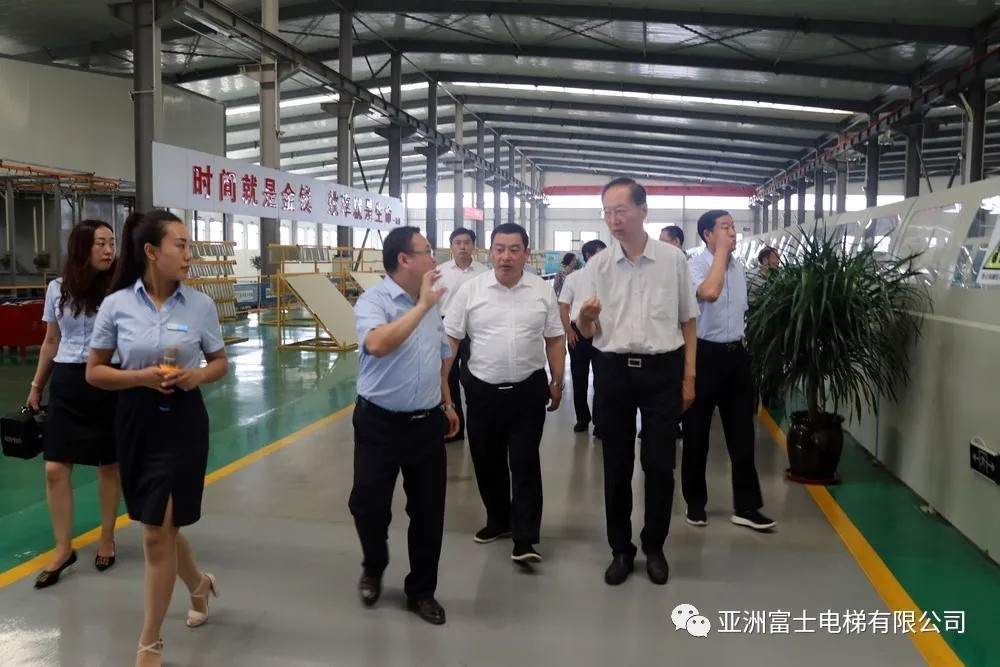 Provincial CPPCC research group in the company's production workshop.

  The research was highly affirmed by the provincial CPPCC research group, and the company leaders said that "the company will take technological innovation of lift technology products with higher, faster and safer technology as the research direction." The research group has praised and cheered for Fuji Elevator, and expected the company to be steady, do a good job in product quality, improve product service quality, and strive to create more comfortable and safe lifts for human beings, expecting Fuji Elevator to shine in the domestic and international markets.